Risk Management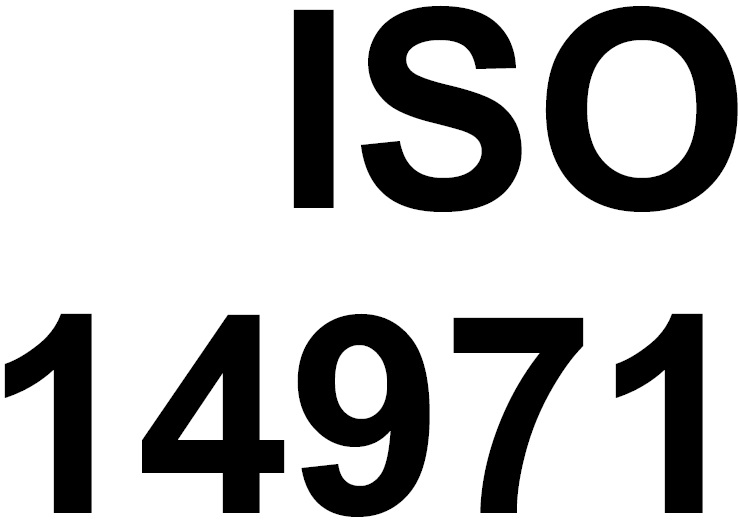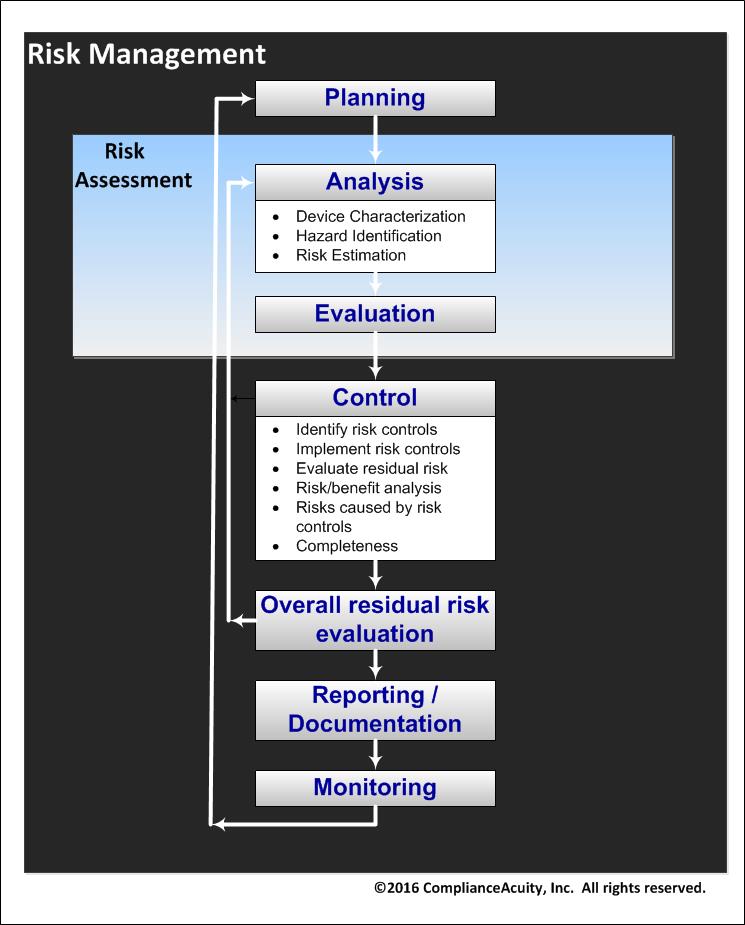 Risk Management Combines Compliance & Common Sense
Aside from being a regulatory requirement, a systematic risk management program is an intelligent way to allocate precious operating resources.
A good risk management system allows you to sensibly and statutorily answer questions like, "How much? For how long?"
The benefits of using a medical device must outweigh the risks. A risk management process is needed because there is always some degree of risk associated with the use of a medical device.
There is an inseparable link between compliance and common-sense

.
The ComplianceAcuity Risk Management Solution
Your ability to effectively manage operating resources will be improved using a proper risk management system.
ComplianceAcuity adheres closely to ISO 14971 guidelines for the purpose of satisfying related requirements from the U.S. FDA and ISO 13485.
Consistent with the principles of ISO 14971 and current industry best-practices, ComplianceAcuity can guide you to seamlessly integrate risk management throughout the quality management system and the entire device life-cycle. Our solution includes:

How to prepare a Risk Management Plan
Risk Management clearly mapped to all phases of the device life-cycle
How to define risk acceptance criteria that reduce subjectivity and the questionable guessing typically associated with risk evaluation
How to set up a Risk Management File
Risk Analysis, Evaluation, and Control
Residual Risk Evaluation
Production and Post-Production Activities
Risk Management Reporting
Forms and templates to help you hit the ground running
Testimonials
"Thanks!  This SOP is much higher quality than what we had in our current QMS… When someone does quality work, I like to let them know about it.  For the SOPs you have sent me, I really like the breadth and depth of what you provided.  It gives me an excellent platform to customize from."
Sr. Process & Quality Manager